August 01, 2014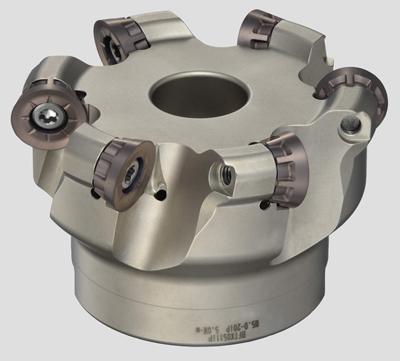 Sumitomo Electric Carbide Inc.'s new RSX Radius Mill Cutter Series is designed for a wide variety of applications, including face milling, ramping, slotting, 3-D interpolation and helical boring. It has a highly durable body, which consists of special alloyed steel and is protected by a hard surface treatment.
To meet strict application requirements, Sumitomo provides a range of insert grades and coatings for the RSX Series. The round pocket design of the RSX eliminates insert rotation during aggressive machining.
In addition to the RSX Series, Sumitomo Electric Carbide Inc. announces the release of ACM200 and ACM300 insert grades. The ACM200, which is a CVD grade, offers excellent wear and heat resistance and is suitable for PH stainless steel milling. The ACM300, which is a PVD grade, features highly balanced wear and fracture resistance and is the first recommendation for 300 Series stainless steel milling.