April 12,2019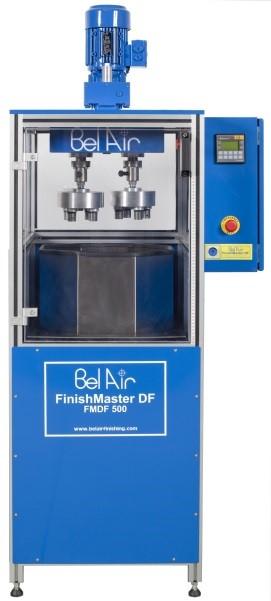 Extend the life and performance of carbide and HSS cutting tools dramatically by honing their edges and polishing their flutes. These hard materials are still susceptible to breakage. Edge prep processes have been shown to make cutting tools significantly less brittle.
Polishing cutting tools' coatings and flutes can go a long way in improving cutting performance. With short process times, high-quality results, and the ability to extend tool life by as much as 300%, Bel Air Finishing Supply's drag finishers are the ideal, all-in-one solution for your cutting tool edge prep and polishing needs. Get the proverbial edge on your competition with Bel Air's equipment and process technologies.

The company's robotic AutoHone reverse drag/stream finisher provides ultimate precision, while requiring virtually no operator involvement. The 6-axis robotic arm enables total control over part articulation, which is an important factor in any tool finishing process. This fully automated system is also modular and customizable, with an optional ultrasonic cleaner and blow-dry station.


Related Glossary Terms
flutes


flutes

Grooves and spaces in the body of a tool that permit chip removal from, and cutting-fluid application to, the point of cut.

high-speed steels ( HSS)


high-speed steels ( HSS)

Available in two major types: tungsten high-speed steels (designated by letter T having tungsten as the principal alloying element) and molybdenum high-speed steels (designated by letter M having molybdenum as the principal alloying element). The type T high-speed steels containing cobalt have higher wear resistance and greater red (hot) hardness, withstanding cutting temperature up to 1,100º F (590º C). The type T steels are used to fabricate metalcutting tools (milling cutters, drills, reamers and taps), woodworking tools, various types of punches and dies, ball and roller bearings. The type M steels are used for cutting tools and various types of dies.

polishing


polishing

Abrasive process that improves surface finish and blends contours. Abrasive particles attached to a flexible backing abrade the workpiece.