September 13, 2013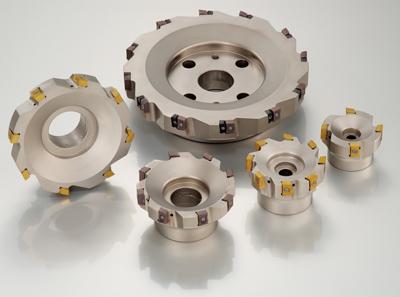 Sumitomo Electric Carbide Inc.'s new PWS Shoulder Milling Cutter Series boasts the power to handle a variety of materials, including steels and cast irons.
The PWS Shoulder Mill is tangentially mounted for unprecedented cutting edge strength, according to the company. Its two-step insert array structure responds to deep cutting requirements, while optimized breakers provide excellent edge sharpness and cutting ability. A17mm insert allows for exceptional material removal. The serrated design of the insert, created with high-precision molding technology, provides stable milling (even in large overhang applications).
The PWS is available in diameters ranging from 80mm to 250mm, in both coarse and fine pitch diameters.