September 07,2017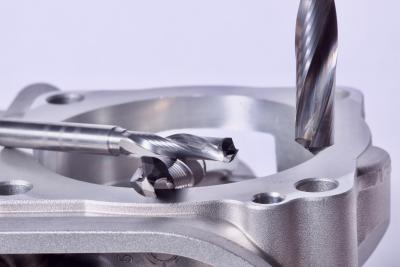 Based on the previous success of PCD drill type »PS« during burr and delamination free machining of fiber composites – also in combination with aluminum – so-called stacks components – Lach Diamond developed the PCD drill type »PS-plus«.
»PS-plus« drills show highest efficiency and quality for a diameter range of 2.5 up to 12 mm and time savings up to 75 percent. A long tool life makes »PS-plus« drills the ideal choice for maximum machine utilization and unmanned shifts, according to the company.
The trouble-free use of these PCD drills normally saves two to three previously necessary work steps, such as pre-drilling/drilling of pilot holes, drilling and even reaming when aiming for burr-free quality up to h6. Optimal chip removal is guaranteed via MQL or coolants. For drill diameters over 5.0 mm, »PS-plus« drills will be delivered with internal cooling.
»PS-plus« drills are designed for maximum cutting speeds and feeds and therefore guarantee shortest cycle times.
PCD drills type »PS-plus« are superfast tools for serial production and drilling into solid material, e. g. for all aluminum or die-cast housing components, extruded or drawn parts, aluminum turning parts and in general for all pinhole, thread and core drilling from 2.5 to 12 mm.
»PS-plus« is also available as step drill tool.
Moreover, type »PS-plus« PCD drills are suitable for aluminum and fiber composite components in automobile and aircraft manufacturing industries.