December 12, 2011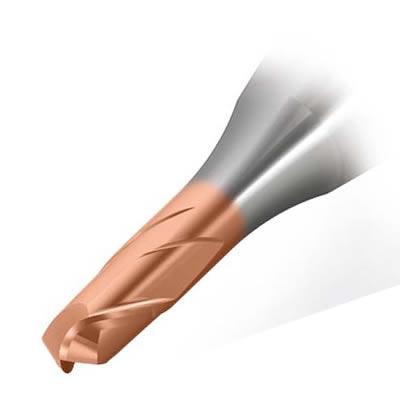 Walter USA LLC has introduced the Walter Prototyp Proto-max Ultra ball-nose end mill, specially engineered for efficient machining of hard materials. The latest generation of the company's Proto-max solid-carbide milling tools offers enhanced machining performance and tool life, even when machining hard ISO-H materials.
The new end mills come in two different diameter ranges: the standard versions from 3-12mm diameter and the mini versions for small to extremely small contours, ranging from 0.1-2.5mm. For the smaller diameter range, the Proto-max Ultra's reduced neck and its reach of up to 10xD are beneficial for the machining of deep cavities. This results in excellent concentricity properties, which are essential at the high speeds achieved by small tool diameters.
Primary applications for this new line of solid carbide end mills are hardened materials up to 70 HRC in die and moldmaking, as well as similar operations in general machining and heavy construction applications. Key features include a new TiAlSiN-based coating, known as TAS for short. This coating is highly heat-resistant, leading to longer tool life when machining hard materials. Added to this is an optimized geometry for stabilizing the cutting edges.
All diameters, even those in the mini versions, have two cutting edges and a helix angle of 30 degrees. When combined, these features enable the Proto-max Ultra to be utilized for semiroughing and roughing, as well as for semifinishing and fine finishing.