March 01, 2014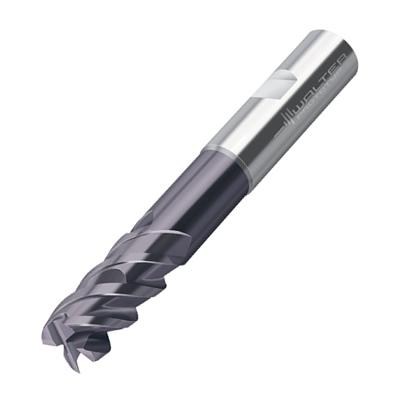 Walter USA LLC has expanded its "Tough Guys" series of high-performance solid-carbide endmills with the new Walter Prototyp Proto-maxTG (the TG stands for Tough Guys). It is a versatile performer that can be used on steel, stainless steel, cast iron and in many cases on super alloys, according to the company.
The endmill provides excellent chip removal and guarantees sufficient room for the chip removal for slot milling up to 0.9 times DOC. The rear cutting edge has a reinforced core, giving the tool a high degree of stability. The cutter is available with a reduced neck as an option, and is ideally suited to plunging or inclined plunging for deep cavities. In addition, it is also suitable for pocket, contour and shoulder milling. The endmill is available in diameters from 2 to 25mm, with three, four or five cutting edges.
In addition to its performance-enhancing design features, the endmill has an advanced carbide substrate. This substrate provides for an extremely high level of toughness, which is important for counteracting vibration-induced fractures to the cutting edge. An advanced pre-treatment process provides an optimum surface for the tool's new titanium aluminum nitride coating. This new coating helps protect against wear thus increasing tool life. These three features: substrate, cutting edge treatment and coating. These combine to dramatically increase cutting parameters by up to 100 percent.