February 08, 2017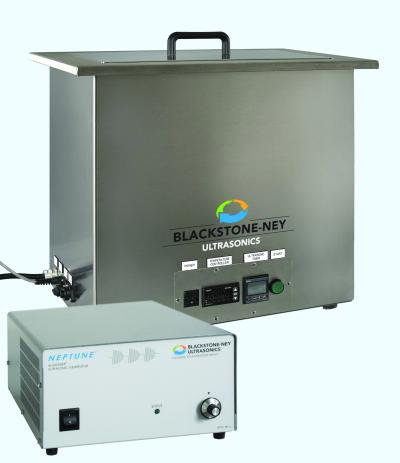 Blackstone-NEY Ultrasonics, a division of Cleaning Technologies Group LLC, introduces its popular PROHT ultrasonic cleaning tanks with new features and powered by new "2K Platform" Neptune®, sweepSONIC®, and multiSONIC® ultrasonic generators.
PROHT ultrasonic cleaning tanks and housings are constructed of stainless steel with a Duplex stainless transducer radiating surface to significantly extend transducer life. PROHT tanks are available in sizes ranging from 12" by 6" through 36" by 24" and offer the same cleaning capabilities as more elaborate systems but at a lower price. They are ideal for laboratory as well as entry-level through small scale production cleaning. The compact design fits easily on a work bench or can be installed as a bench top drop-in. A digital ultrasonic timer and temperature control are standard features of the new PROHT design.
PROHT tanks are powered by Blackstone-NEY Ultrasonics new "2K Platform" ultrasonic generators. These generators each provide up to 2,000 watts of ultrasonic power and are the most compact, energy efficient and cost-effective ultrasonic generator in the industry. They are available in a variety of single and multiple frequency configurations to meet any ultrasonic cleaning need and include an ultrasonic power control as a standard feature.
System upgrades for PROHT systems include cove-corner tanks, ground and polished welds, and overflow weirs. Water jackets, cooling coils and condensing collars are also available. PROHT systems are intended for use with most non-flammable liquids excluding strong acids and chlorine bleach. Optional tank materials can be provided for demanding applications. All systems can be configured and certified for use with Navy Oxygen Cleaner (NOC).
Related Glossary Terms
ultrasonic cleaning


ultrasonic cleaning

Method of cleaning metal or plastic parts by immersing them in an aqueous or solvent-based cleaning solution and imposing ultrasound energy on the bath to enhance cleaning by creating cavitation conditions at the part surface, which imparts a strong scouring action to remove tenacious soils.