August 08, 2023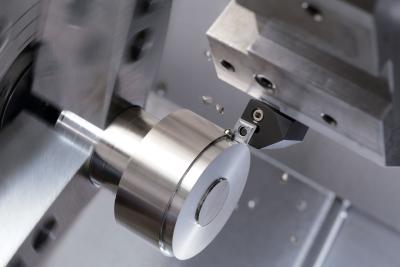 Machining heat-resistant alloys and stainless steel can present numerous challenges, including rapid insert degradation, deterioration of dimensional accuracy, poor chip control, burrs, increased cutting forces, and excessive heat generation. Kyocera is excited to unveil the PR115S/PR120S series, a comprehensive solution designed to tackle these challenges head-on. With outstanding heat resistance, wear resistance, and stability, this series ensures prolonged tool life and enables stable machining of heat-resistant alloys.
The PR115S/PR120S series features Kyocera's new MEGACOAT TOUGH HRSA proprietary coating technology, offering exceptional endurance and maximum tool life for machining heat-resistant super alloys (HRSA). The inserts consist of four distinct layers. The first layer utilizes thick-film PVD coating technology, suppressing abrasive wear, and reducing notch damage with its ultra-fine grain structure. The second layer, a TiAlN coating, provides superior oxidation resistance and controls crater wear. The third layer serves as an adhesion layer between the carbide substrate and the main coating layers, enhancing adhesion and scratch resistance. The fourth layer is a unique carbide substrate, formulated specifically for heat-resistant alloy machining, with excellent thermal properties and high thermal conductivity. The PR115S employs a mixed structure of fine and coarse grain carbide for improved heat and wear resistance, while the PR120S utilizes a coarser grain structure for heat resistance and more stability.
When combined with these new coatings, Kyocera's optimized chipbreaker designs for heat-resistant alloy (SQ/SG/SX) enhance machining stability. The SQ chipbreaker is ideal for finishing to medium machining applications, offering extended tool life, reduced temperature at the cutting edge, and decreased burring.
The SG chipbreaker is optimized for roughing, providing a well-balanced rake face shape for extended tool life and a shallow bottom chipbreaker design for smooth chip control during heavy machining. The SX chipbreaker excels in high-efficiency roughing, featuring a rake design that reduces the temperature at the cutting edge and a unique cutting-edge design with a 60° lead angle.
Benefits:
MEGACOAT TOUGH HRSA coating offers exceptional endurance and maximum tool life for machining heat-resistant super alloys (HRSA)

Multi-layer structure provides exceptional resistance to wear, notch damage, coating scratching, crater wear, and oxidation
Features:
Large lineup of inserts from finishing to roughing

Three different HRSA-optimized chipbreakers available SQ, SG, and SX

Positive rake inserts available for machining small parts

Options for continuous, light-interrupted, interrupted, and heavy-

interrupted machining

Multiple cutting edges per insert
Applications:
Heat-resistant alloys such as Inconel® 718

Stainless Steel

External and internal turning, facing, boring
Additional Products from Kyocera SGS Precision Tools