July 10, 2019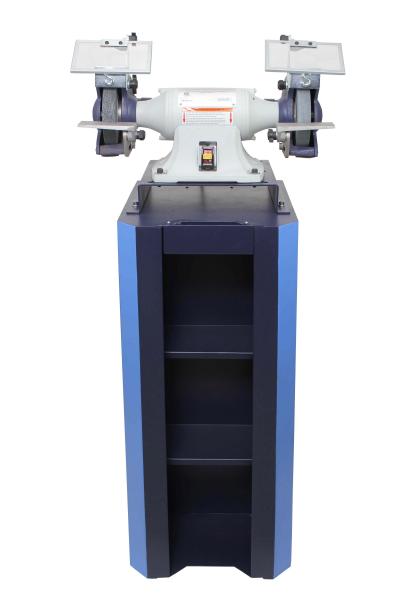 Delivering high quality productivity grinding solutions, the heavy-duty bench grinder with dust collector is part of Palmgren's POWERGRIND-XP next generation of bench grinders.
The grinder provides smooth, quite power for every bench grinding and finishing operations. It features an industrial grade capacity motor and its sealed bearings and balanced rotors minimize vibration to ensure smooth running. Three models are available in 6-, 8- and 10-inch wheels.
Related Glossary Terms
grinding


grinding

Machining operation in which material is removed from the workpiece by a powered abrasive wheel, stone, belt, paste, sheet, compound, slurry, etc. Takes various forms: surface grinding (creates flat and/or squared surfaces); cylindrical grinding (for external cylindrical and tapered shapes, fillets, undercuts, etc.); centerless grinding; chamfering; thread and form grinding; tool and cutter grinding; offhand grinding; lapping and polishing (grinding with extremely fine grits to create ultrasmooth surfaces); honing; and disc grinding.