July 01, 2016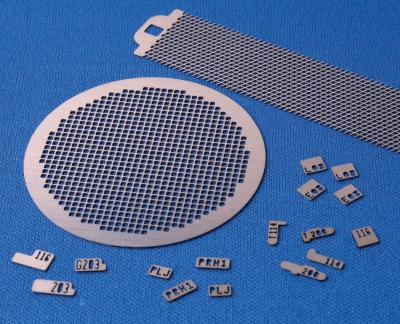 Tech-Etch specializes in the photo chemical etching of tungsten. Because tungsten is extremely dense, 71 percent heavier than lead, it is used in medical applications, including grids used to collimate and attenuate stray X-rays in CT scanners, as well as ID tags used in implanted medical devices. Tungsten is also well known for retaining its strength at high temperatures. For that reason it is used in applications such as filaments in vacuum and X-ray tubes, plus heating elements and rocket engine nozzles.
Tech-Etch also produces component parts made from several other specialty metals used in the medical device marketplace. These include titanium, niobium, elgiloy, MP35N and nitinol. Parts range in thickness from 0.0005" and up. While providing quick turnaround and low tooling costs, photo etching produces burr-free parts with intricate and complex shapes. Designs can be proved in preproduction quantities without having to commit to expensive tooling. Laminating, plating, heat treating, and assembly are available in house.
Related Glossary Terms
inner diameter ( ID)


inner diameter ( ID)

Dimension that defines the inside diameter of a cavity or hole. See OD, outer diameter.