November 24, 2020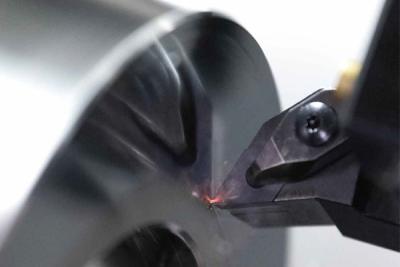 Since its release in 2014, the BIDEMICS family of grades has greatly improved productivity for manufacturers. The newest addition to the group is JP0 for continuous cuts when finishing HRSA parts and machining at 700 up to 1600 SFM. It brings improved wear resistance to provide performance and consistency of machined part straightness. Take control of valuable machine time by switching from slow CBN & carbide to JP0 and increase part production.
Related Glossary Terms
cubic boron nitride ( CBN)


cubic boron nitride ( CBN)

Crystal manufactured from boron nitride under high pressure and temperature. Used to cut hard-to-machine ferrous and nickel-base materials up to 70 HRC. Second hardest material after diamond. See superabrasive tools.

wear resistance


wear resistance

Ability of the tool to withstand stresses that cause it to wear during cutting; an attribute linked to alloy composition, base material, thermal conditions, type of tooling and operation and other variables.