September 01, 2014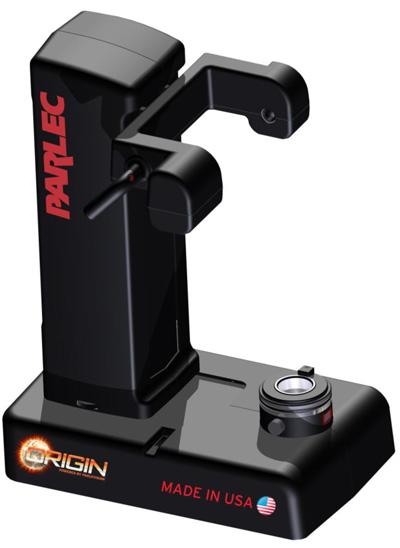 Parlec Inc. has introduced the Origin, a compact tool measurement and inspection system that weighs 140 lbs. The Origin is capable of handling a range of tasks, from basic tool measurement and label printing to high-end networking and integration.
"The Origin offers excellence in design, engineering and manufacturing, and its video measuring technology and integration capabilities are second to none," said Matt Ricotta, Director of Product Marketing. "For under $10,000, the Origin presetter is truly unlike anything in its class."
The Origin offers a measuring length of 508mm (20") and a measuring diameter of 254 cm (10"). Other features include surface illumination, 0.001mm fine adjustment, rapid quick-positioning handle with electronic breaking, and a 19" widescreen monitor with 70x video measuring capabilities. The spindle is fit for 40 or 50 taper (CAT, BT, ISO and SK). Additional adapters for other connections are available.