March 21, 2023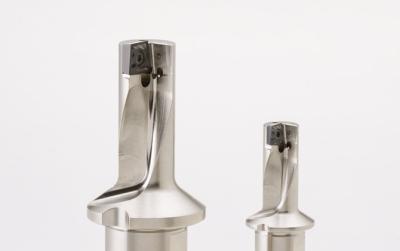 Palbit presented to the market a revolutionary solution for multi-tasking operations. The Multicut tool is a game-changer in the world of cutting tools, offering a versatile solution for a wide range of machining processes
Palbit unveils a groundbreaking solution for multi-tasking operations with the introduction of the Multicut tool. This innovative product is set to redefine the cutting tool industry by providing a versatile solution for a wide range of machining processes.
The Multicut tool offers a versatile tooling solution capable of handling multiple applications, eliminating the need for multiple specialized tools. Its extended tool life minimizes the need for frequent tool changes, reducing the risk of operator error and tooling issues. Furthermore, the tool's consistent and reliable performance decreases the likelihood of unexpected downtime and delays, streamlining manufacturing processes.
Palbit CMO, Hugo Bastos Oliveira, stated, "At Palbit, we believe that innovation is the key to success. We are committed to reducing our environmental impact not only by producing tools manufactured with eco-friendly materials but also by creating tools that increase productivity, empowering our customers to accomplish more with a smaller footprint."
The Multicut tool offers significant cost savings, reducing tooling expenses by 36% compared to equivalent solutions. This reduction underscores the tool's potential to optimize operational efficiency and enhance overall manufacturing performance.
New multi-purpose drilling and turning solution
Less 36% of tooling cost, when compared to equivalent solutions
Minimizes the need for frequent tool changes, streamlining manufacturing processes.
Related Glossary Terms
turning


turning

Workpiece is held in a chuck, mounted on a face plate or secured between centers and rotated while a cutting tool, normally a single-point tool, is fed into it along its periphery or across its end or face. Takes the form of straight turning (cutting along the periphery of the workpiece); taper turning (creating a taper); step turning (turning different-size diameters on the same work); chamfering (beveling an edge or shoulder); facing (cutting on an end); turning threads (usually external but can be internal); roughing (high-volume metal removal); and finishing (final light cuts). Performed on lathes, turning centers, chucking machines, automatic screw machines and similar machines.