March 03, 2020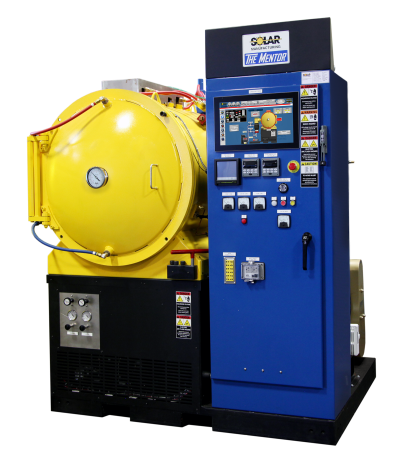 Solar Manufacturing shipped a Mentor vacuum furnace to Virginia, for a customer servicing the tool and die industry. The Model HFL-2018-2IQ features a graphite-insulated hot zone, a load weight capacity up to 250 lbs. and a maximum operating temperature of 2,400° F.
The HFL-2018-2IQ furnace will be used for solution annealing, ageing and brazing. Measuring 12" wide x 12" high x 18" deep, the Mentor includes the SolarVac Essentials control system.
"This company is a long-time customer of our sister company, Solar Atmospheres," states Dan Insogna, Southeast regional sales manager for Solar Manufacturing. "They wanted to own a Solar furnace themselves, for smaller, in-house jobs. Cal Amenheuser, vice president of operations with Solar Atmospheres played a big role in connecting Solar Manufacturing with the customer. The existing relationship with Cal and Solar Manufacturing's reputation in the industry earned us this order. We're all excited they chose Solar Manufacturing for their first furnace."
Related Glossary Terms
annealing


annealing

Softening a metal by heating it to and holding it at a controlled temperature, then cooling it at a controlled rate. Also performed to produce simultaneously desired changes in other properties or in the microstructure. The purposes of such changes include improvement of machinability, facilitation of cold work, improvement of mechanical or electrical properties and increase in stability of dimensions. Types of annealing include blue, black, box, bright, full, intermediate, isothermal, quench and recrystallization.