April 01, 2010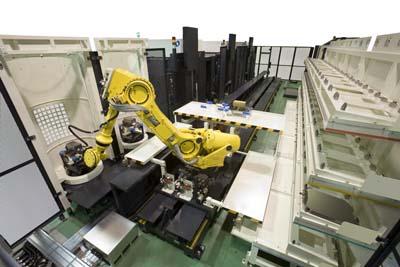 ThemmC-R automation system from Makino Inc. is for robotic fixture plate distribution in 4- and 5-axis horizontal and vertical machining centers. The automation system is suited for high product mix, low-volume production runs, enabling manufacturers to increase spindle utilization and reduce setup times through accurate machine loading/unloading and part storage, according to the company. By transporting fixture plates in place of a complete machine pallet, manufacturers can reduce part fixturing costs.
Related Glossary Terms
centers


centers

Cone-shaped pins that support a workpiece by one or two ends during machining. The centers fit into holes drilled in the workpiece ends. Centers that turn with the workpiece are called "live" centers; those that do not are called "dead" centers.

fixture


fixture

Device, often made in-house, that holds a specific workpiece. See jig; modular fixturing.
Additional Products from Makino Inc.