February 02, 2023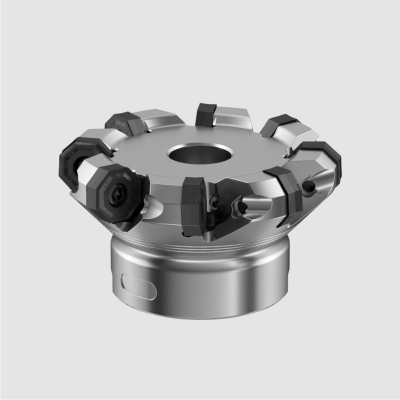 For the utmost in milling productivity, the CERATIZIT MaxiMill 273 Shell Face Milling Cutter provides 16 useable, axially adjustable cutting edges that allow for higher feed rates and guarantee exceptional surface finishes. The MaxiMill 273 is part of CERATIZIT's line of indexable milling cutters that provide quality and flexibility for all milling operations, whether face milling, shoulder milling or high-feed milling.
The MaxiMill 273 combines all the advantages of positive and negative inserts in one cutter that boosts stability and cost-effectiveness while reducing vibration for superior surface finishes. With an approach angle of 44.6o and a maximum feed rate of 2 mm/rev., the MaxiMill 273's high insert thicknesses and strong obtuse corner angles improve stability and contribute to excellent system reliability.
Long, consistent tool life enables lights-out, unmanned production thanks to CERATIZIT's state-of-the-art Dragonskin insert coating technology and efficient wear protection. Plus, the Dragonskin coating gives the inserts added strength for even the most demanding of machining conditions.
The MaxiMill 273 is exceptionally easy to use and utilizes a very simple clamping mechanism that makes incorrect insert clamping virtually impossible, even without additional clamping devices. The cutter allows users to quickly exchange inserts while the tool remains in the machine to significantly shorten setup time.