February 12, 2012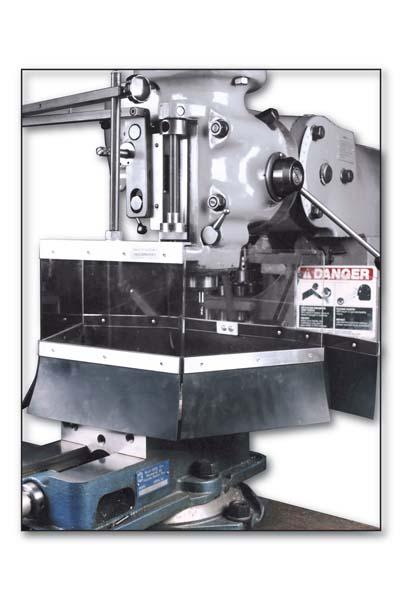 Rockford Systems Inc. has specially designed, quality-constructed chip shields ideal for Bridgeport milling machines. These shields place a barrier between flying chips (swarf), sparks, coolant from the machine, and the operators or other employees in the area. They can be easily moved in or out of position to provide quick tool and part changes.
These Bridgeport milling machine shields are constructed of high impact-resistant, transparent polycarbonate material. Attached at the bottom of each section of the shield is durable, flexible neoprene material to keep flying chips and swarf contained as the bed moves up and down.
These shields are quick and easy to install. They attach directly to existing head machine bolts so no additional drilling or tapping is required. Both front and rear shields are available.