October 03, 2017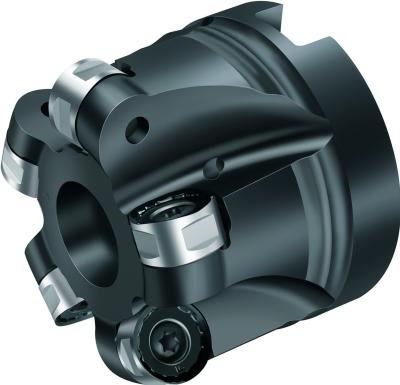 Walter has introduced the M2471, a copy milling cutter with excellent cost efficiency thanks to its high metal-removal rate -- even on low performance machines, coupled with lower cutting material costs resulting from its eight cutting edges (four per side) per insert. These 12 mm positive cutting geometry, round inserts with negative basic shape feature Walter's Tiger·tec Silver coating, ensuring maximum tool life.
In addition, the M2471 displays a high level of process reliability because of the stability of its indexable inserts, bolstered by Torx Plus screws. This new copy milling cutter is particularly well suited for the machining of turbine blades, but also has applications in face milling of steel, stainless steel and difficult-to-cut materials.
The inserts for the M2471 are available in grade WSP45S, and two geometries: D57 and F67. The D57 "universal" geometry is for medium machining conditions, while F67 "the light cutting one," is for good machining conditions with low cutting forces and medium feedrates. Diameter range for these sintered design inserts is 2-2.5 in. (32-63 mm).
Recommended DOC for the M2471 is 0.16 in. (4 mm). It is available with modular ScrewFit interface or shell mill mount.