August 01, 2011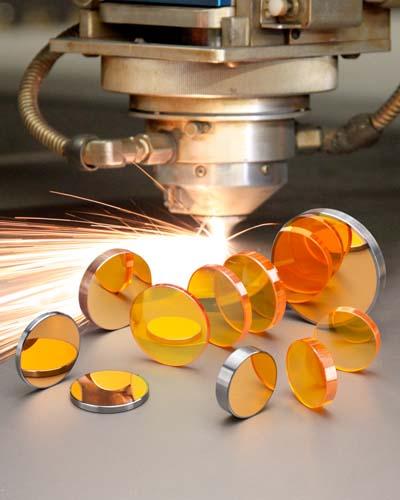 A full line of CO2 laser optics featuring lenses and mirrors that are direct OEM replacements for popular high power steel cutting lasers is available from Laser Research Optics.
Laser Research High Power CO2 Optics for multi-kilowatt cutting lasers are optimized for 10.6µm and offered in 1.5" to 2.5" dia. sizes. Featuring varying focal lengths from 3.5" to 12", the lenses are A/R coated and exhibit less than 0.2 percent total absorption, while the silicon mirrors and reflectors provide greater than 99.5 to 99.7 percent avg. reflectance at 10.6µm and 45 degree AOI.
Suitable for Amada, Bystronic, Cincinnati, Mazak, Mitsubishi, Prima, Strippit and Trumpf lasers, Laser Research High Power CO2 Optics are all available for delivery within 24-hours. They include lenses in plano-convex and meniscus configurations, molybdenum mirrors for dirty environments, silicon mirrors, silicon with enhanced copper, silver, or DBMR dual band polarization controller reflectance coatings, and ZnSe output couplers.
Related Glossary Terms
bandsaw blade ( band)


bandsaw blade ( band)

Endless band, normally with serrated teeth, that serves as the cutting tool for cutoff or contour band machines.