August 13, 2012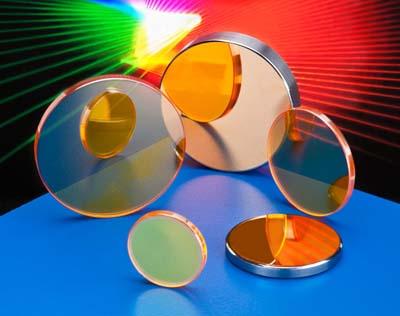 A full line of CO2 laser beam delivery optics for use with popular high and low power lasers that are in-stock for immediate delivery is available from Laser Research Optics.
Laser Research CO2 Beam Steering Optics include beam combiners, beam split- ters, ZnSe output couplers or front mirrors, silicon and molybdenum turning mirrors, silicon and copper phase retardation reflectors, and germanium end- and zero phase-reflectors. Available from stock, they are suitable for use with 25 to 200 Watt marking, engraving, and scribing lasers.
Optimized for 10.6µm, Laser Research CO2 Beam Steering Optics are offered in 0.6" to 3.0" dia. sizes with reflectivities up to 99 percent. The output couplers provide reflectivity tolerances to +/-1 percent and the phase retarders and reflectors are offered in a variety of thicknesses with different coatings to achieve the desired phase shift.
Related Glossary Terms
turning


turning

Workpiece is held in a chuck, mounted on a face plate or secured between centers and rotated while a cutting tool, normally a single-point tool, is fed into it along its periphery or across its end or face. Takes the form of straight turning (cutting along the periphery of the workpiece); taper turning (creating a taper); step turning (turning different-size diameters on the same work); chamfering (beveling an edge or shoulder); facing (cutting on an end); turning threads (usually external but can be internal); roughing (high-volume metal removal); and finishing (final light cuts). Performed on lathes, turning centers, chucking machines, automatic screw machines and similar machines.