April 06, 2018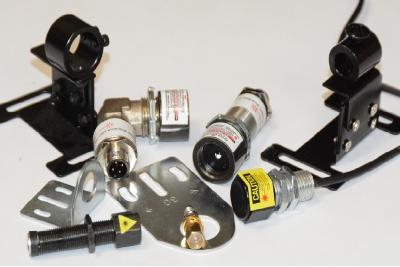 BEA Lasers has announced the availability of its full line of industrial laser modules, some of which are now offered in new sizes. The BEA industrial lasers are ruggedized for use in factories, machine shops and other harsh environments.
BEA Industrial Lasers are used for alignment and positioning of products, components and machine parts. In addition, BEA's "Yellow Sub and "Yellow Torpedo" lasers can be used for levelling. Other laser applications include drilling, event detection, edge detection, security, cutting, vision systems, metrology, bar code readers, education, robotic control and laboratory or test operations.
These Industrial Laser diode modules each include a housing (with right angle options) and cable apparatus, many with a connector, to alleviate hard wiring for replacements. All BEA Industrial Laser Families are offered with a choice of green or red laser light. They all include laser dot and line patterns, with many also available with a crosshair pattern. Other patterns are available on request. Most Industrial Laser families are available with 1mW, 3mW or 5mW output power.
Each laser module in the MIL and MIL-RA Series also includes a DIN rail switching power supply with 85VAC to 264VAC. Power supplies are available upon request for other laser families.
BEA Industrial Lasers are FDA compliant for x-ray and laser use. Many BEA lasers meet CE and other industry or Euro standards.
The families of BEA Industrial Lasers that make up the full line include:
MIL Series
MIL RA Series
GPL Series
SEN Series
MIC Series
IND Series
A sampling of industries and applications for which BEA Industrial Lasers are used includes:
Machine shops
Automotive – including car interiors and tires
Paper mills
Robotics
Machine tools
Food and beverage production lines
Wind turbines
Garment alignment
Truck and trailer OEMs
Tool and die
Construction tools and equipment
Related Glossary Terms
metrology


metrology

Science of measurement; the principles on which precision machining, quality control and inspection are based. See precision machining, measurement.

robotics


robotics

Discipline involving self-actuating and self-operating devices. Robots frequently imitate human capabilities, including the ability to manipulate physical objects while evaluating and reacting appropriately to various stimuli. See industrial robot; robot.