November 07, 2017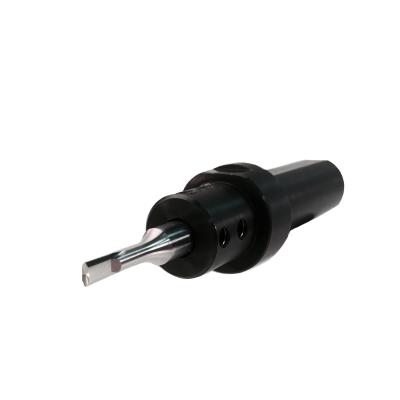 Slater Tools announces its range of indexable punch broaches and holders to machine shapes in workpieces where rotary broaching may not be feasible. Such cases include (greater) depth of operation, tough materials, tooth height, chip evacuation challenges and applications that require orientation.
Punch broaches are available to machine keyways, hexagons, Torx-style sixlobes, serrations, splines and squares. In combination with the range of punch broach holders, users can expect high repeatability on lathes, milling machines and presses, even in tough applications. Punch broaching can also offer an economic advantage over alternative methods of shape making.
Slater's indexable punch broach holders facilitate the process by using partial form broach tools and indexing either the tool or the workpiece, which in turn greatly reduces cutting pressure. This method of broaching is most beneficial for applications requiring no witness (predrill) marks, with excessive material removal, or where timing the form to a feature on the part is required.
"It is important to us as a company to offer solutions, such as idexable punch broaches, for applications where the rotary broaching process is not a viable option," stated Jeff Tryles, sales manager for the company.
The holders feature a rigid design with standard shank diameters ranging from 0.625" – 1.250". Metric shanks are also available.