November 01, 2014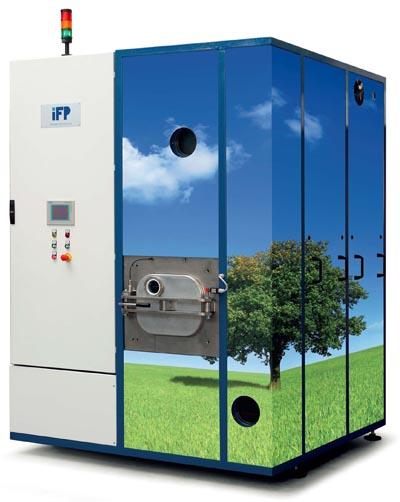 Gosiger Inc. offers the IFP vacuum chamber parts washer. This unique system thoroughly cleans parts machined in oil and/or water of coolant residue, chips, fines and other debris while preventing cleaning solutions and vapors from contaminating the workplace, according to the company.
The IFP system continuously recycles the modified alcohol cleaning agent, thus eliminating the need to mix, monitor or dispose of contaminated cleaning solutions.
Multiple cleaning methods including programmable spraying, immersion, submerged jets, ultrasonic and vapor cleaning, applied statically, or in conjunction with oscillation or rotation, insure thorough cleaning of the most challenging part features such as blind, intersecting and tapped holes.
The result is that parts are meticulously cleaned and completely dry at the end of a washing cycle, while the airtight IFP system keeps workplace air and surfaces safe and clean.
Related Glossary Terms
coolant


coolant

Fluid that reduces temperature buildup at the tool/workpiece interface during machining. Normally takes the form of a liquid such as soluble or chemical mixtures (semisynthetic, synthetic) but can be pressurized air or other gas. Because of water's ability to absorb great quantities of heat, it is widely used as a coolant and vehicle for various cutting compounds, with the water-to-compound ratio varying with the machining task. See cutting fluid; semisynthetic cutting fluid; soluble-oil cutting fluid; synthetic cutting fluid.