September 13, 2013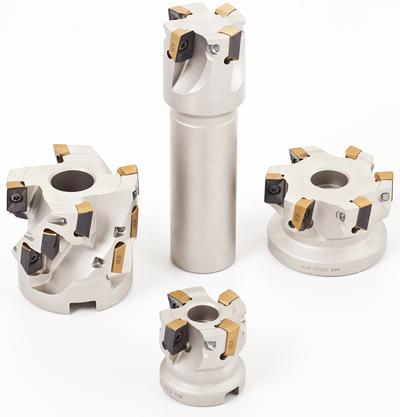 The chatter or vibration in metal cutting poses an eternal challenge for manufacturers. The ISCAR products of the latest HIGH QLINE family of cutting tools offer an interesting solution: Indexable Milling Insert with an asymmetric shape. This insert opens up new opportunities for reduction of vibrations in metal cutting.
The design of the new one-sided insert HM90 ADCT ...-CF follows a different and unique approach compared to traditional Milling inserts in the Market. The insert has different Helix Angles on the two cutting edges and the two edges are colored gold and black. The concept is to mount gold and black edges alternately resulting in variable helix configuration for the cutter.
This feature ensures significant improvement of the cutters' performance in shoulder milling by reducing vibrations. Typically, the tool life of the insert increases by 15-20 percent and the power consumption is reduced by 10 percent or more.
This solution is ideally suited for:
1) Less rigid set-up.
2) Long overhang applications
3) Thin-walled workpieces
4) Problematic workholding.
It is important to note that the new asymmetric insert is suitable for already existing and popular Heli-Mil Family of Milling cutters.
Chatter has a complex nature. Simulating vibrations is difficult because it depends on many factors. In the design stage, simulation does not always help to find the geometry of a vibration-proof indexable milling cutter for broad-spectrum applications. Therefore, the ability of simple "cutter tuning" for a vibration-free mode only by changing the order of insert clamping looks very promising.
Additional Products from Iscar USA