February 24, 2017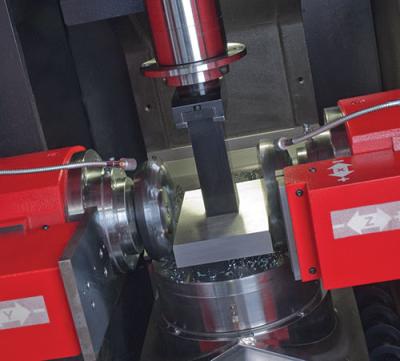 Diehl Tool Steel offers Hitachi Metals America's SLD-i cold work premium tool steel, an advanced tool steel grade used in various blanking and forming application where AHSS parts are processed. It is produced using the same heat treatment as D2 but exhibits better wear and toughness when used for forming sections. It also shows better wear than 8 percent Cr steels for trim sections.
Hitachi SLD-I minimizes heat-treat deformation, thereby lowering tooling costs. Further, comparison between Hitachi SLD-i and D2 reveals that Hitachi SLD-i requires less machining after heat treatment and a decreased amount of shape adjustment than D2, according to the company. In a side-by-side comparison, die life of TD coated Hitachi SLD-i was improved by 500 percent vs. TD-coated D2.
It is available in flat cross-sections up to 5 inches thick. Hitachi SLD-i tool steel provides an effective combination of wear resistance and toughness, tool performance and price. Diehl can machine Hitachi SLD-i tool steel to toolmaker tolerances using its Accu-Square process.
Related Glossary Terms
flat ( screw flat)


flat ( screw flat)

Flat surface machined into the shank of a cutting tool for enhanced holding of the tool.

wear resistance


wear resistance

Ability of the tool to withstand stresses that cause it to wear during cutting; an attribute linked to alloy composition, base material, thermal conditions, type of tooling and operation and other variables.