June 16, 2023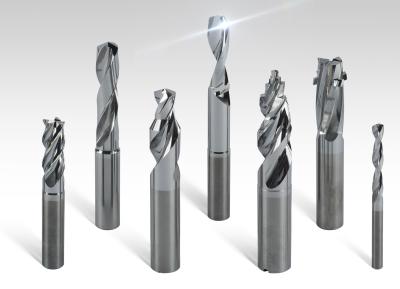 Inovatools' range of special tools represents innovative prowess, productivity and cost-effectiveness. Now, the tool manufacturer from Haunstetten, near Kinding in Germany, is going the extra mile by offering a special high-gloss finish to give high-end milling cutters and drills that extra performance boost. In myriad application situations, this helps to achieve double-digit percentage increases in the service lives of these specially treated tools with their ultra-smooth functional and secondary surfaces.
As industrial production requirements become ever more stringent, so too are production processes becoming ever more multifarious and, above all, more complex. Special tools optimized in line with different material and cutting conditions are frequently the solutions of choice for machining all the different materials in a cost-effective manner.
According to Dennis Marz, head of product management and R&D at Inovatools, "Tools that go above and beyond the standard requirements always face particular challenges. When it comes to cutting, it's not only the right tool geometry that counts but also the right finishing process. It needs to be optimized in line with every machining situation so that we can achieve the best possible service lives for our customers."
Thanks to significantly reduced friction, this new procedure improves chip removal from the machining zone, while the cutting heat is dissipated even more quickly and effectively through the chips. Temperature increases on the cutting tool and in the workpiece to be machined can be effectively reduced, as can material buildup and galling on the cutting edge. The procedure is suitable for coated and non-coated tools alike.
As Marz explains, "Even small batches can now be machined cost-effectively. The tools featuring our high-gloss finish can be operated at higher feed rates and cutting speeds and have very long service lives, which makes the overall process more productive. This also enhances process reliability."