July 27, 2016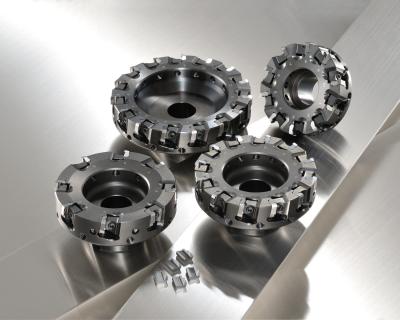 Sumitomo Electric Carbide Inc.'s new HF PCD milling cutter provides highly efficient cutting of aluminum and nonferrous materials. For exceptional milling efficiency, the HF Series features a high-density design (3 teeth per inch).

In addition to productivity, the HF series cutter is engineered for precision. The unique double-chamfered cutting edge of the insert eliminates burrs and ensures superior surface finishes. The HF Series achieves a runout precision of 5µm (0.0002") or less. In addition, the shape and structure of the wedge clamp's locating mechanism prevents dislocation from centrifugal force and ensures safety and ease of use.

For reduced running costs, the HF series offers a drastic increase in the amount of insert regrind (to 0.07") compared to conventional screw-lock types.
The HF series employs an air/coolant through system for improved chip evacuation and a longer tool life.