March 15,2016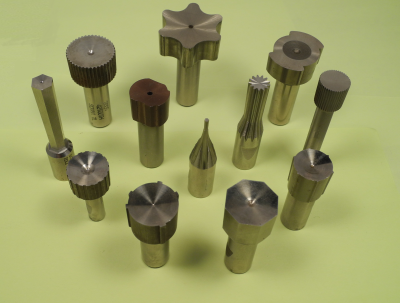 Somma Tool Co. announces a new line of broaches called Forte. Forte broaches are made of tough broaching material. It is the company's new standard stock material, replacing M2.
Forte has a high wear resistance, resulting in long tool life plus no chipping. The Forte broaches can take a large DOC and can be used in non-Somma broach holders as well. ANSI hex and square broaches are stocked for same day shipping. Special "to print" sizes are available in 1 to 2 days.
Related Glossary Terms
broach


broach

Tapered tool, with a series of teeth of increasing length, that is pushed or pulled into a workpiece, successively removing small amounts of metal to enlarge a hole, slot or other opening to final size.

broaching


broaching

Operation in which a cutter progressively enlarges a slot or hole or shapes a workpiece exterior. Low teeth start the cut, intermediate teeth remove the majority of the material and high teeth finish the task. Broaching can be a one-step operation, as opposed to milling and slotting, which require repeated passes. Typically, however, broaching also involves multiple passes.

wear resistance


wear resistance

Ability of the tool to withstand stresses that cause it to wear during cutting; an attribute linked to alloy composition, base material, thermal conditions, type of tooling and operation and other variables.