September 09, 2016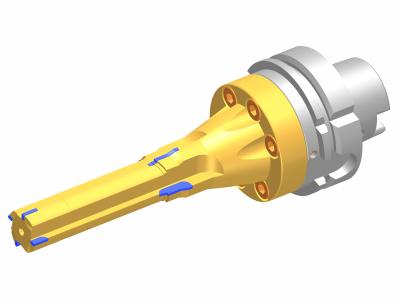 In 1978, LACH DIAMANT discovered the use of spark erosion as a means of forming polycrystalline cutting materials and allowing for the production of rotating PCD tools, e. g. step drills and profile tools. Since then, PCD diamond tools have established themselves in metal, wood and plastic industries all over the world.
Since 1973, when polycrystalline diamond cutting materials were first available, LACH DIAMOND has develops and manufactures cutting tools, especially for milling and turning cutters. The discovery of spark erosion made it possible for industry pioneer LACH DIAMOND to complete the company's product range with rotating PCD tools, milling cutters, profile tools, saws and wear tools.
LACH DIAMOND offers dreboform custom-made tools, including special PCD step drills and combination tools for the automobile, supply and composite material industries. According to the company, knowledge gained in the long-term production of PCD profile tools (even with extreme shear angles) since 1978 guarantees the realization of all constructively conceivable profiles, and, therefore, success for the users.