June 09, 2017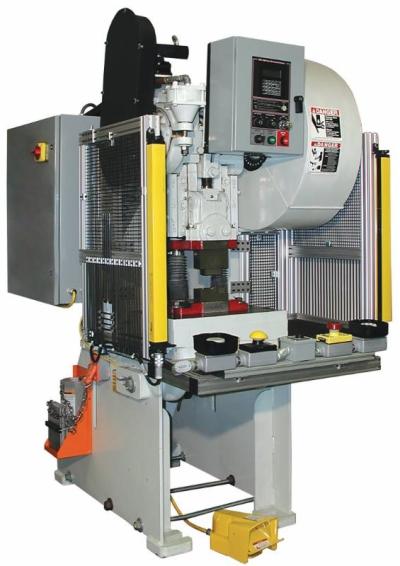 Rockford Systems offers its EX-AL barrier guarding systems, now available custom-designed and built to meet the safety standards of the Occupational Safety & Health Administration (OSHA) and American National Standards Institute (ANSI). By harnessing more than 45 years of experience in machine safeguarding, Rockford Systems is able to deliver customized guarding for traditional presses, milling machines, lathes and drills, as well as the newest automation systems. In this age of Industry 4.0 and the Industrial Internet of Things, Rockford Systems has been a pioneer in providing barrier guarding for welding cells, robotic cells, laser cutting areas and process automation systems.
Rockford Systems EX-AL guarding systems can be designed and fabricated as custom barriers to reduce or eliminate access to hazardous areas on machines. Customized safety shields for metalcutting and turning machines provide protection from flying chips, debris, coolant and cutting fluid.
EX-AL barrier guards are strong, economical solutions to plant safety needs. They feature a rugged aluminum extrusion framework that is virtually maintenance-free and allows for the integration of access doors or other openings for operator access, machine maintenance, feeding materials, and removal of both parts and scrap. Single-panel and multiple-panel designs capable of mounting to different areas on machines or the floor give safety managers an almost endless variety of customizable choices. PVC coated mesh and clear or colored polycarbonate make up the fixed area of the panels, with adjustable steel hairpins or fixed steel rods available for material feeding, part and scrap chutes, conveyors, and other ancillary equipment on machines.
Each EX-AL system is fabricated for a specific machine or application. Customers should provide exact measurements of their machinery, the guard design, and take into account its safety and productivity requirements. Rockford Systems machine safeguarding specialists are also available for on-site machine surveys and design consultation.