June 07, 2016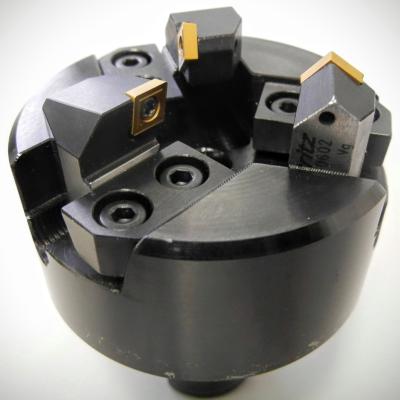 End finishing tools from Leistritz offer an efficient approach to machining tube ends, shafts and housings. Arranging the insert holders to form a contour, which is transferred to the workpiece, forms the desired cut geometry.
End finishing tools are capable of chamfering internal and external diameters, facing and centering of workpieces. These tools are especially useful for pipe fitting manufacturers, piping production, automotive industry, fitting makers and steel makers.
Benefits include:
Up to 5 cutting operations in one working cycle
Radial adjustability allows for a variety of workpiece diameters to be machined with the same tool
Special indexable profiled inserts can be designed to accommodate unique geometries and profiles
Versatile adaptation to all machine tools
Related Glossary Terms
centering


centering

1. Process of locating the center of a workpiece to be mounted on centers. 2. Process of mounting the workpiece concentric to the machine spindle. See centers.

chamfering


chamfering

Machining a bevel on a workpiece or tool; improves a tool's entrance into the cut.