February 23, 2023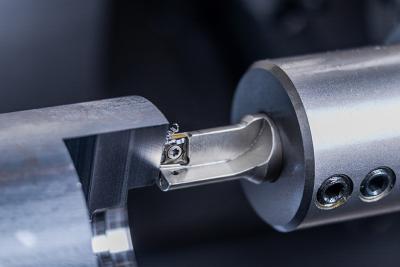 To overcome the challenges of turning and drilling steels, CERATIZIT has updated its classic EcoCut to the new EcoCut-P, and extensive tests have shown that the new inserts achieve 15% greater performance than the predecessor models. With the company's special DRAGONSKIN coating for ISO-P materials, the inserts increase tool life and reduce machining time - thanks to the coating's optimised layer structure.
The coating's mechanical post-treatment induces a unique state of residual stress in the layer surface, which in turn increases process security. The DRAGONSKIN grade CTCP425-P with advanced AL2O3-TiN CVD coating is particularly well suited for when uninterrupted cuts are required. It delivers excellent wear resistance even at increased cutting speeds.
When it comes to general steel machining with interrupted cutting, the AL2O3-TiN CVD DRAGONSKIN grade CTCP435-P excels in poor machining conditions and in all applications where a high degree of toughness is required.