August 01,2018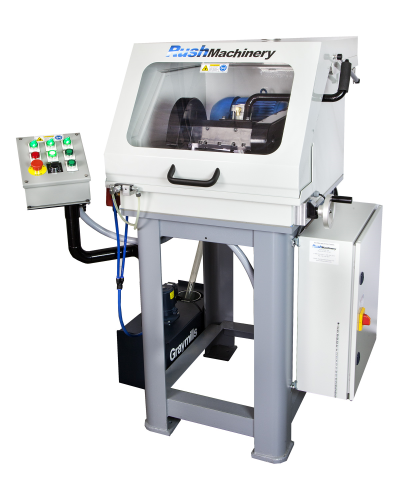 Rush Machinery offers the new Rush Easy-Cut XL semiautomatic carbide cut-off machine for quick and easy cutting of carbide flat stock up to 2"x4" or rod and tool ends with diameters between 1/8" to 2".
Also great for high speed steel. Built in the USA, the Rush Easy-Cut XL is fully enclosed and has semiautomatic or manual operation. The semiautomatic operation features an automatic clamping, down feed and return cycle.
Related Glossary Terms
feed


feed

Rate of change of position of the tool as a whole, relative to the workpiece while cutting.

flat ( screw flat)


flat ( screw flat)

Flat surface machined into the shank of a cutting tool for enhanced holding of the tool.