October 13,2013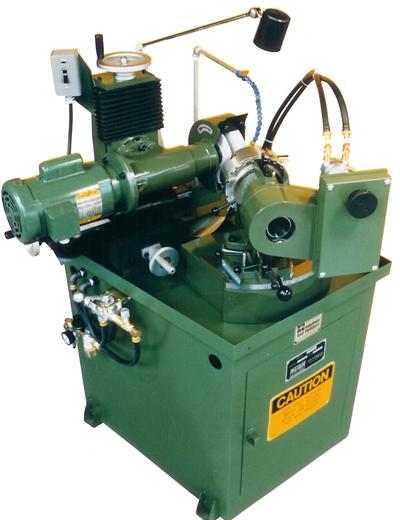 Rush Machinery Inc.'s Drill and Tool Grinders have helped thousands lower their holemaking costs through higher precision, faster production, less down time and reduced tool inventory.
The Rush Drill and Tool Grinders combine simplicity, accuracy, rapid setup and versatility in one machine to allow the user to choose from a wide variety of HSS or carbide drill points to maximize drilling performance for varied applications, according to the company. With minimal setup change, stepdrills, taps, reamers, countersinks and end mill ends can also be ground. The machines grind almost any point, stepdrills, taps, reamers, end mills and countersinks (HSS or carbide). In addition, the standard workhead can be exchanged in less than a minute with an optional air-bearing attachment for endmill OD grinding.
Machines are available from manual bench top to automatic-infeed floor models with capacities of .080" to 1-¼", 3/32" to 2", and 3/16" to 3-1⁄8".