June 01, 2011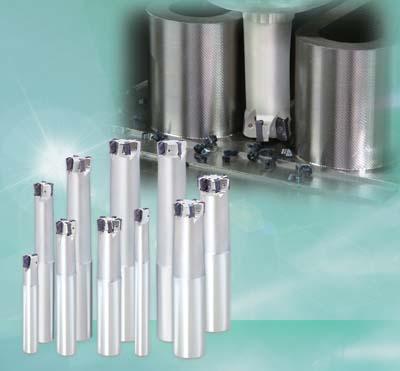 Tungaloy America Inc. reports that its DoFeedMini milling tools from are suitable for high-feed milling on small and midsize machines without chatter. The tools can rough carbon and prehardened steels and titanium.
The inserts, which have four cutting edges, are available with the MJ general-purpose chipbreaker or the ML chipbreaker. The MJ chipbreaker has a large land and optimal rake angle and is recommended for milling steel and cast iron. The ML chipbreaker has a small land and large rake angle to lower cutting forces.
Additional Products from Tungaloy America Inc.