February 13, 2013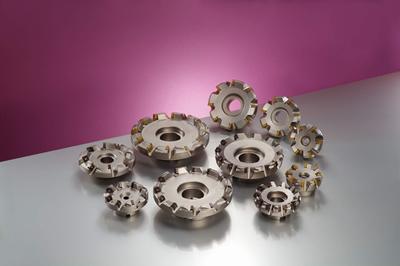 Sumitomo Electric Carbide Inc. has announced the release of the new DNX 25° Facemill for iron and steel applications. The DNX offers solutions in a wide application range through its innovative insert and cutter body design, according to the company.
Featuring a lowered cutting force and v-shaped insert edge, the DNX provides users with less vibration and a stable machining experience. The ACK and ACP grades excel in cast iron and steel applications. With eight cutting edges on each insert, the DNX delivers significant cost savings every time you machine.
Related Glossary Terms
cutting force


cutting force

Engagement of a tool's cutting edge with a workpiece generates a cutting force. Such a cutting force combines tangential, feed and radial forces, which can be measured by a dynamometer. Of the three cutting force components, tangential force is the greatest. Tangential force generates torque and accounts for more than 95 percent of the machining power. See dynamometer.

facemill


facemill

Milling cutter for cutting flat surfaces.