March 14, 2016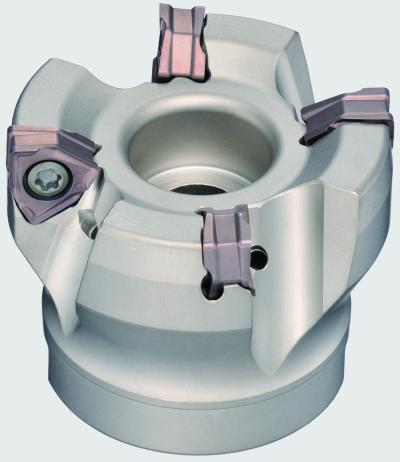 New from Sumitomo Electric Carbide Inc., the DFC Double-Sided 90º Milling Cutter is reportedly engineered for exceptional precision and efficiency. The high toughness and special shape of the DFC six-edge insert ensure long-term, stable cutting and high efficiency machining with high feed rates. Cutting edges are optimized to provide excellent surface finishes.
Low cutting forces and high wear resistance of Sumitomo's DFC result in a long tool life. Machining accuracy is enhanced through the separation of the insert contact areas and cutting edges. In addition, a double-sided insert design reduces costs.
Recommended insert grades for steel include ACP200 and ACP300. For stainless steel applications, ACM200 insert grades are recommended and, for cast iron applications, ACK200 and ACK300 insert grades are recommended.
The DFC is available in 1" to 8" in standard, fine pitch and extra-fine pitch styles for a variety of applications. Maximum DOC is 6mm.