December 13, 2013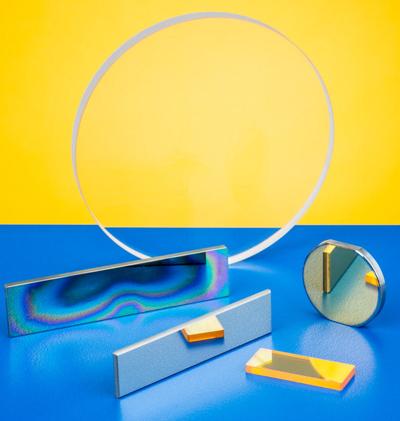 Custom laser optics made from zinc selenide and zinc sulfide in virtually any shape and size, with precise tolerances and surface finishes, are being introduced by Laser Research Optics. Laser Research Custom Optics can be supplied plano-convex, plano-concave, and as wedged-windows and mirrors in round, rectangle, and square shapes that can include steps, holes, and other special features. Manufactured to specification from ZnSe and ZnS in sizes from ½" to 5" O.D., they can be coated to achieve specific wavelengths from 8 to 12µm typical.
Conforming to ISO ISO-10110 specifications, Laser Research Custom Optics can be fabricated in a variety of thicknesses with typical dimensional tolerances of +/-0.001" to +/-0.005". Surface finishes of 10 waves to 1⁄10th wave flatness and 10-5 to 80-50 scratch-dig can be provided.
Laser Research Custom Optics are priced according to configuration, material, and quantity.