July 13, 2021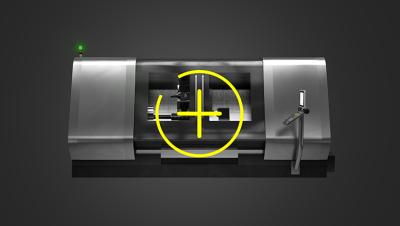 Global metal cutting leader, Sandvik Coromant, has announced the release of a machine integrated version of the award-winning Silent Tools™ Plus. The launch coincides with the release of CoroPlus® Connected, a solution to establish connectivity between machine tools and cutting tools. In combination, the products will enable conditional automation for internal boring applications, forming the basis of the future of automated machining.
Released on May 17, 2021, CoroPlus® Connected is a brand new product that combines hardware and software to fulfil demand for conditional automation in machining and provide a step towards full automation. The solution enables automated actions based on real-time data.
CoroPlus® Connected is used alongside the existing Silent Tools™ Plus, a digitally connected damped boring bar from Sandvik Coromant. Having been awarded first place in the International Manufacturing Technology Show (IMTS) Production Innovation contest in 2018, Silent Tools™ Plus helps customers by providing visibility at the cutting zone in internal turning applications with long overhang.
Silent Tools™ Plus uses a connected turning adaptor and sensors to monitor load, vibration, deflection, surface finish, temperature and in-cut detection in turning applications. The product was brought to market to overcome the challenge of operator-blindness in internal turning. As an operator has no visuals of the process in question, it was previously extremely difficult to identify potential problems until turning was complete.
For industries boring large components, such as aerospace and oil and gas errors can result in significant costs, waste, downtime, and delays. By streaming data directly to a dashboard, Silent Tools™ Plus provides operators with 'eyes' at the cutting zone, creating an opportunity to identify problems, such as excessive deflection, vibration or set up problems, before issues escalate and manufacturers are forced to scrap expensive components.
The newly launched machine integrated version, with CoroPlus® Connected, allows the invaluable data generated at the cutting zone to result in automated cutting actions — removing the need for operators to monitor the machine dashboard for entire processes.
"Using the system, an operator simply needs to set the desired load, vibration and temperature limits, either through the software dashboard, or directly in the NC code," explained Thomas A Nilsson, Product Manager at Sandvik Coromant. "From here, the conditional automation will protect the process, and reactions are initiated according to the set limits. This increases the process security, avoiding rework and scrap, while allowing the operator to focus on higher value work."
"Launching a machine integrated version is an exciting development of Silent Tools™ Plus," added Mattias Tjomsland, Software Product Manager. "The tool has long been used to improve decision making in internal turning processes, delivering information and security to otherwise process-blind operators. In combination withCoroPlus® Connected, Silent Tools™ Plus will provide monitoring that, for the first time, can trigger automated mitigating actions when problems and deviations are detected. This will be a game changer for improving component quality and overall efficiency."
CoroPlus® Connec​ted will be available through selected Sandvik Coromant machine tool partners.