October 19, 2022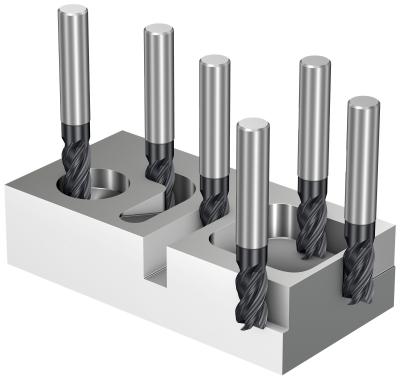 Cutting tool and tooling system specialist Sandvik Coromant is introducing a completely new range of high-end versatile solid end mills. The CoroMill® Dura will replace the existing versatile CoroMill® Plura end mills. The concept is developed for roughing to finishing with different engagements in all applications and materials.

What makes the CoroMill® Dura stand out compared to the former versatile concept and competitor end mills is its WhisperKut™ technology. Dr. Markus Groppe, Global Product Application Manager at Sandvik Coromant, explains the unequal helix concept: "Each flute is oriented at a different helix angle, and every level of the cutting edge is unequally spaced from the others. This way, you can achieve very good stability and efficient machining without vibration."

Another noticeable feature is how easy it is to choose the correct tool within the comprehensive range of solid end mills presented in the offering. "We have put a lot of effort into tool selection. Finding the right tool within the CoroMill® Dura assortment should never be a struggle," continues Groppe.

First choice is the four-flute plug-and-play solution, which works for a wide range of applications. Additional tool variants are available for more specific operations, such as key slots, dynamic milling, semi-finishing and finishing. Further assistance comes from the CoroPlus® Tool Guide for CoroMill® Dura online tool selector, which supports slotting, side milling, pocketing and helical interpolation applications to make tool selection simpler.

The CoroMill® Dura is available from two to seven flutes with 1-4×D cutting length, with and without a chip divider. The end mills can be reconditioned up to three times to original specifications.