August 13,2018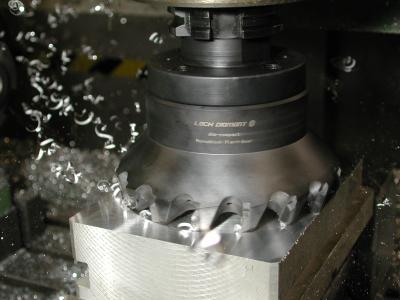 In November 2004, when LACH was awarded the German Innovation Prize for a newly developed technology for the cost and time efficient machining of aluminum components with a monoblock diamond cutter »dia-compact«, it was already said, "Nothing is more efficient than this … ." However, there was still something more efficient – as proven by the development of »Cool Injection-Plus», cooling directly via the PCD cutting insert.
Today, maximum tool life, extremely high cutting results and feed rates are taken for granted by leading automotive manufacturers and suppliers due to the use of LACH DIAMOND's monoblock milling cutters.
In addition, perfect surface quality and part accuracy have been achieved – followed by reductions of cycle time by 50 percent and more.
The PCD monoblock milling cutter by LACH DIAMOND is completely mounted and balanced, delivered with an adapter of your choice and it can be immediately used on a machine, without adjustments.