September 26, 2016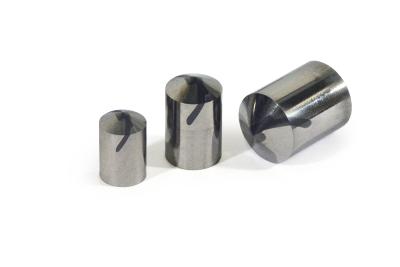 Sandvik Hyperion offers Compax veined PCD. This product offers diamond sintered within slotted veins oriented along a 30 degree helix angle. Its nibs are designed specifically for use in machining of CFRP and CFRP-metal stacks.
Compax vein PCD provides a design that allows for multiple regrinds for extended tool life, which means up to 30 percent better total cost of ownership compared to traditional coated carbide solutions, according to the company.
Related Glossary Terms
helix angle


helix angle

Angle that the tool's leading edge makes with the plane of its centerline.

polycrystalline diamond ( PCD)


polycrystalline diamond ( PCD)

Cutting tool material consisting of natural or synthetic diamond crystals bonded together under high pressure at elevated temperatures. PCD is available as a tip brazed to a carbide insert carrier. Used for machining nonferrous alloys and nonmetallic materials at high cutting speeds.