February 12,2012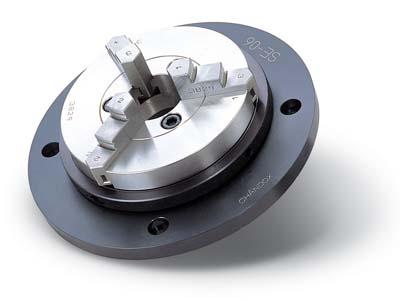 Chandox SE Series Super Thin Chucks are available from LMC Workholding. These chucks are well suited for holding work pieces for gaging and metrology applications. The chuck knob is rotated directly for gripping and loosening without the need for a handle. The SE Series chuck bodies are made of durable steel. Jaws are reversible to grip various sizes more conveniently; small sizes of 0.8mm can be gripped with 2" chucks.
Related Glossary Terms
chuck


chuck

Workholding device that affixes to a mill, lathe or drill-press spindle. It holds a tool or workpiece by one end, allowing it to be rotated. May also be fitted to the machine table to hold a workpiece. Two or more adjustable jaws actually hold the tool or part. May be actuated manually, pneumatically, hydraulically or electrically. See collet.

metrology


metrology

Science of measurement; the principles on which precision machining, quality control and inspection are based. See precision machining, measurement.