January 04, 2018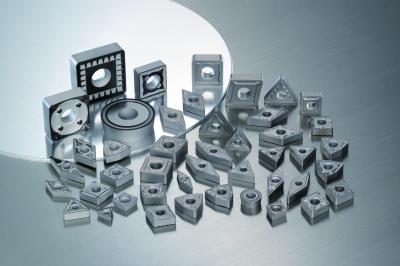 New from Sumitomo Electric Carbide Inc., AC8000P Series Grades for steel turning features advanced Absotech Platinum CVD Coating for a longer tool life and an overall cost reduction in steel cutting. For exceptional performance, the AC8000P series consists of this patented CVD coating, a new surface layer and a smooth surface treatment from the crystal orientation process.

Three grades are available to meet a complete range of application requirements. The AC8015P grade offers superior wear resistance during high-speed, high-efficiency steel cutting. Its edge treatment and newly developed coating result in twice the crater wear resistance compared to conventional grades, according to the company. The AC8025P grade is exceptionally reliable during general-purpose steel cutting. Its special surface treatment results in improved tool surface smoothness, as well as adhesion and chipping resistance two times better than traditional grades. The AC8035P grade provides excellent stability during interrupted steel cutting. Its special surface treatment drastically reduces tensile residual stress in coating for twice the fracture resistance of standard grades.
The wide range of applications for the AC8000P grade includes ring gears, CVT parts, toolholders, axle ends, bushings, flanges and gears. Some chipbreaker suggestions include the EGU, the EGE and the EUX.