June 01, 2015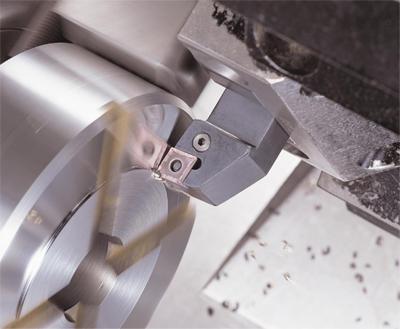 Sumitomo Electric Carbide Inc. has released the new AC6030M and AC6040M turning grades for machining stainless steels.
The AC6030M and AC6040M grades feature Sumitomo's new Absotech grade coating. Absotech coating reportedly improves wear resistance, adhesion resistance and fracture resistance, which extends tool life and, therefore, reduces the cost per part. The AC6030M possesses a new TiB2 surface layer that creates excellent adhesion and chipping resistance. The AC6040M has an optimized Ti and Al composition resulting in superior flank and notch wear resistance.
The AC6030M and AC6040M grades have an expanded chipbreaker lineup highlighted by the newly developed EEM breaker, which enhances chip control when roughing.