October 25, 2018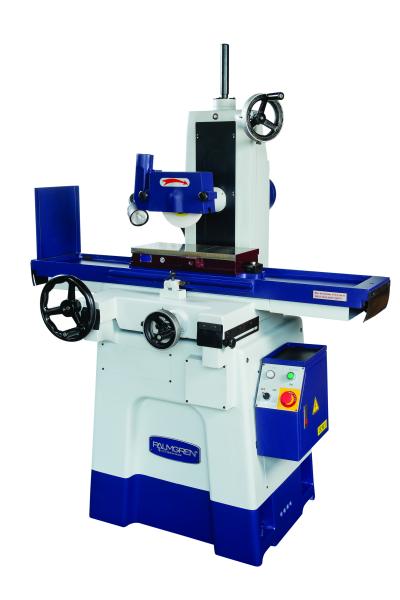 The 8-inch x 18-inch surface grinder from Palmgren is an indispensable metalworking machine for toolrooms.
This fully flexible surface grinder is quiet, efficient making it an excellent choice for grinding soft to hardened or annealed ferrous metals. Its cast iron construction minimizes vibration while maximizing rigidity and accuracy.
Related Glossary Terms
grinding


grinding

Machining operation in which material is removed from the workpiece by a powered abrasive wheel, stone, belt, paste, sheet, compound, slurry, etc. Takes various forms: surface grinding (creates flat and/or squared surfaces); cylindrical grinding (for external cylindrical and tapered shapes, fillets, undercuts, etc.); centerless grinding; chamfering; thread and form grinding; tool and cutter grinding; offhand grinding; lapping and polishing (grinding with extremely fine grits to create ultrasmooth surfaces); honing; and disc grinding.

metalworking


metalworking

Any manufacturing process in which metal is processed or machined such that the workpiece is given a new shape. Broadly defined, the term includes processes such as design and layout, heat-treating, material handling and inspection.