Published
April 18, 2017 - 08:45am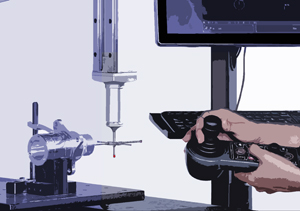 TriMet Consulting, Tampa, Fla., has announced the launch of its consultancy to serve the growing number of manufacturers who want on-demand, expert-level CNC programming, CMM programming and other 3D data-driven services for industrial design-to-inspection applications. The company says it has assembled an "A-team" of industry advisors with market knowledge and hands-on expertise in manufacturing and metrology applications. TriMet Consulting has industry connections with top tier OEMs, a mastery of industry best practices, and an experienced team to deliver superior programming results for CNC milling applications and CMM inspection routines.
According to an April 17 news release, the company "seeks to unlock the bottlenecks in production, measurement and inspection to lead manufacturing companies toward quality products and processes." It offers expertise in "metrology-assisted applications for low-volume, large-scale manufacturing, as well as complex parts programming for low-to- high volume production runs. The consulting team looks forward to working with manufacturers who are trending away from paper toward the full digital thread required for closed loop manufacturing, IoT and the Smart Factory."
"TriMet Consulting has emerged to meet industry demand for both manufacturing experts and programming professionals. There is an unprecedented push to reduce the log jam of CNC and CMM automation work needed to accelerate production of quality parts and products," stated Tim Dobrinich, founder of TriMet Consulting. "Our full-service portfolio is built for faster and better problem resolution. We are excited about the prospect of helping companies realize much greater efficiency in their manufacturing processes with customized programming and inspection routines. This will allow larger manufacturers to reduce their backlogs and allow smaller manufacturers to set their sights on expanding their business."
More information about the company and parent organization TriMet Group may be found at the company Web site, here.