Published
September 29, 2021 - 03:15am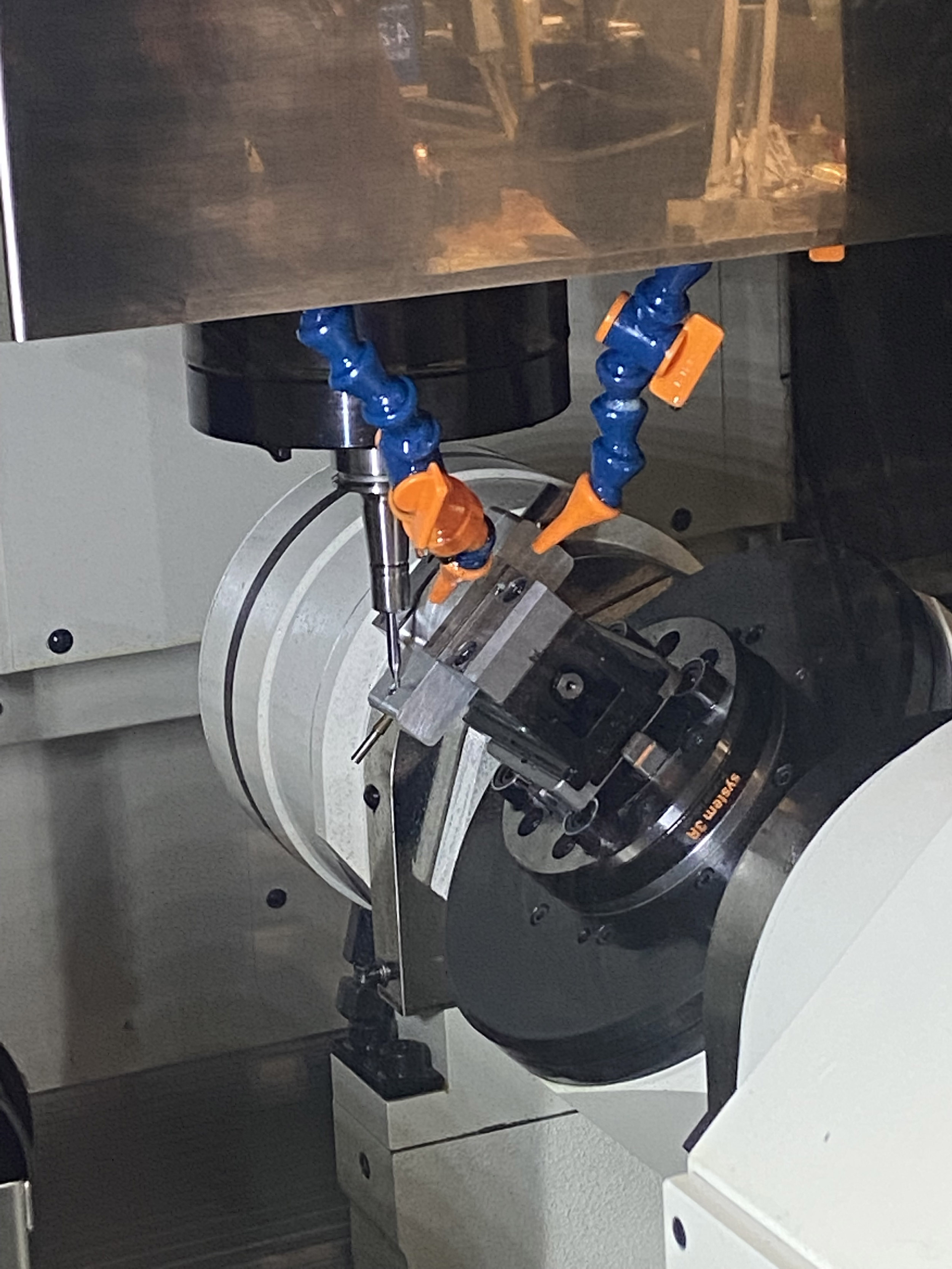 "Close enough" is never the correct answer on the shop floor. This is especially true for mold makers, whose product specifications require exact tolerances, absolute precision, and sophisticated tool paths. Manufacturers that serve the medical industry need even more accuracy because a flawed mold could have dire consequences. Since silicone has a similar viscosity to water once it hits a tool, silicone mold manufacturers take those high expectations and go one step further – demanding tight tolerances and razor-like accuracy to carve intricate paths in small parts.
"Shutoffs have to be extremely tight and venting is extremely important," said David Gwaltney, tool and die manager at Applied Medical Technology Inc. (AMT). "We try to do absolutely zero hand fitting or polishing on tooling because we just can't live with the tolerances of hand work compared to what comes off of a machine."
AMT manufactures medical products at a plant in Brecksville, Ohio. The company's products include gastronomy and feeding tubes and surgical equipment like retractor kits and smoke/fluid evacuators. Historically, AMT had third parties manufacture its plastic injection and silicone molds. However, that process yielded imperfect products.
"Looking at the tools and how they were built, we started seeing a pattern of problems," Gwaltney said. "It was close, it left us with a lot of secondary operations, which means additional labor."
Between rising costs for flawed tools and managing vendors and logistics, it was time for a change.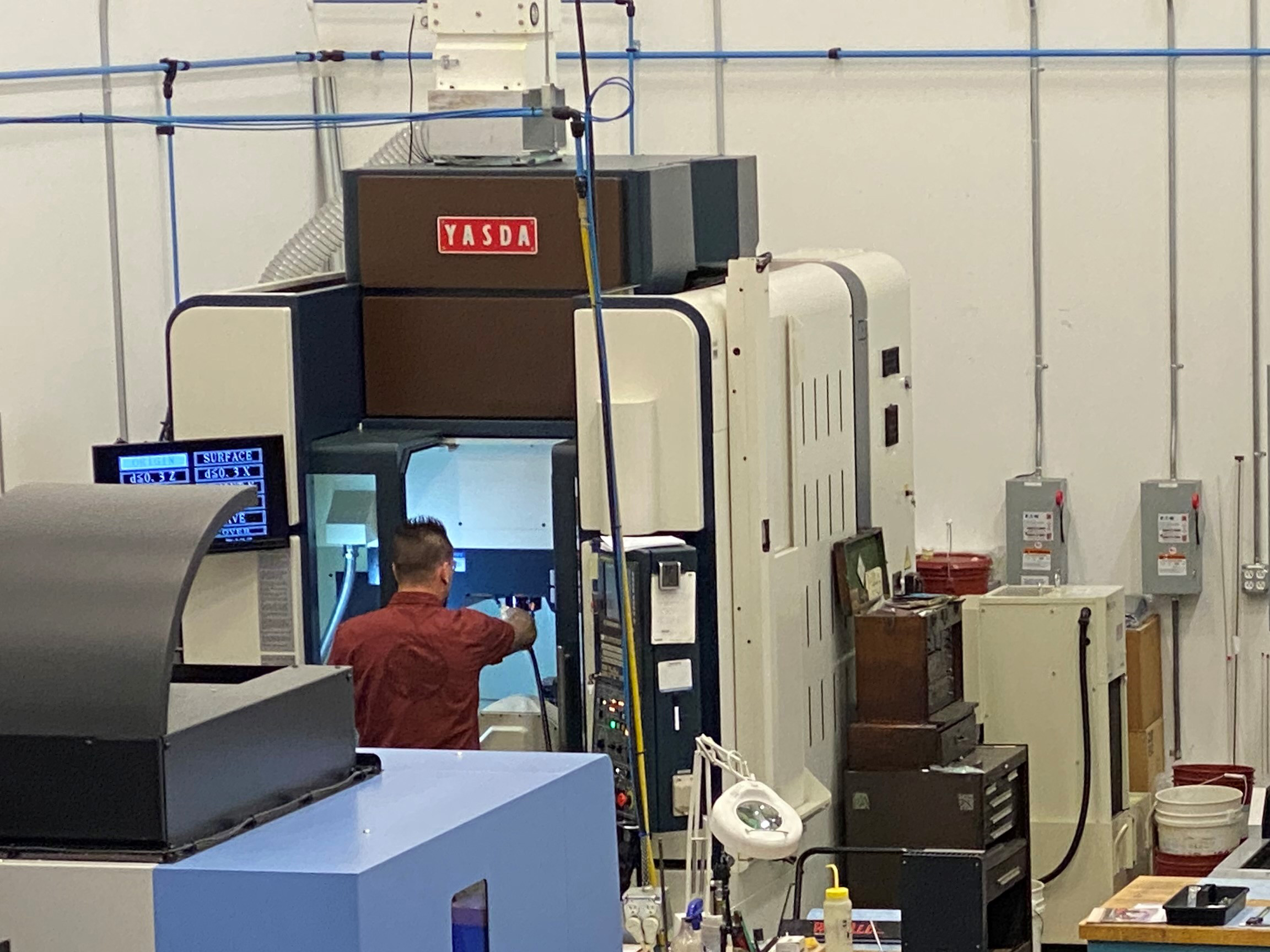 By early 2017, AMT decided to bring its mold manufacturing in-house. Gwaltney began exploring AMT's needs, what third-party mold makers were capable of, as well as researching other medical device manufacturers and tool builders.
Gwaltney came across a Yasda decades ago while working at a plastic injection mold shop. "I remembered that, and then I started checking and found a few of the really good shops have Yasdas," he said.
During his research to outfit AMT with high-precision machines, he toured a machine tool builder's factory in Korea at which he saw Yasdas.
"They had Yasdas doing all of their spindles and five-axis trunnion work, so all of their really high tolerance stuff they were building on Yasda machines, which I thought was pretty interesting," Gwaltney said. "Doing a little bit more research, I found out pretty much every machine tool builder has Yasdas in their factory building machine tools, that tells you something."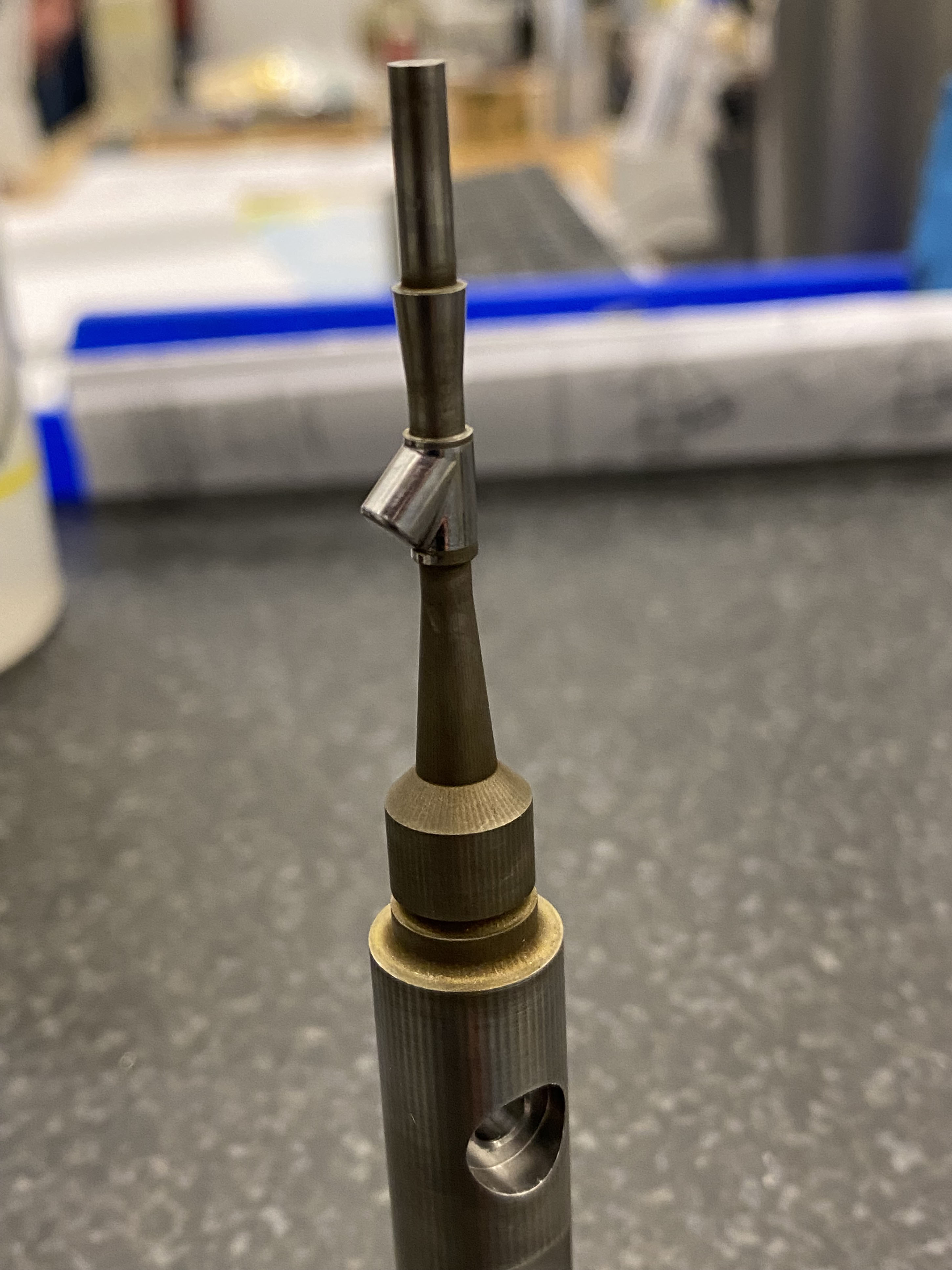 Gwaltney reached out to Bill Chapel, a sales engineering from Methods Machine Tools' Detroit Technical Center. While Yasda was a top contender for AMT's shop at this point, Gwaltney needed more evidence.
"I've been in this business for 30-plus years, and seeing is believing," he said.
Chapel took Gwaltney to see a fleet of Yasdas on a shop floor in Pennsylvania. There, he talked to machinists, programmers, operators, employees making the parts, and the shop owner.
"You get the best feedback from the guys who do it every day," he added. "Seeing that and hearing that, we made up our mind at that point."
The Yasda YMC 430, a 5-axis machine tool, delivered the accuracy and surface finishing capabilities AMT needed, Gwaltney said, and the compact design occupied minimal floor space.
"The accuracy of it is just amazing, it's as accurate as it is the day it hit the floor back in 2017," he said. The machine can easily maneuver intricate paths on hard-to-reach parts.
"Some of our cavity work is so small, we rough and finish all at the same time, you can hold most of our blocks in your hand," he added.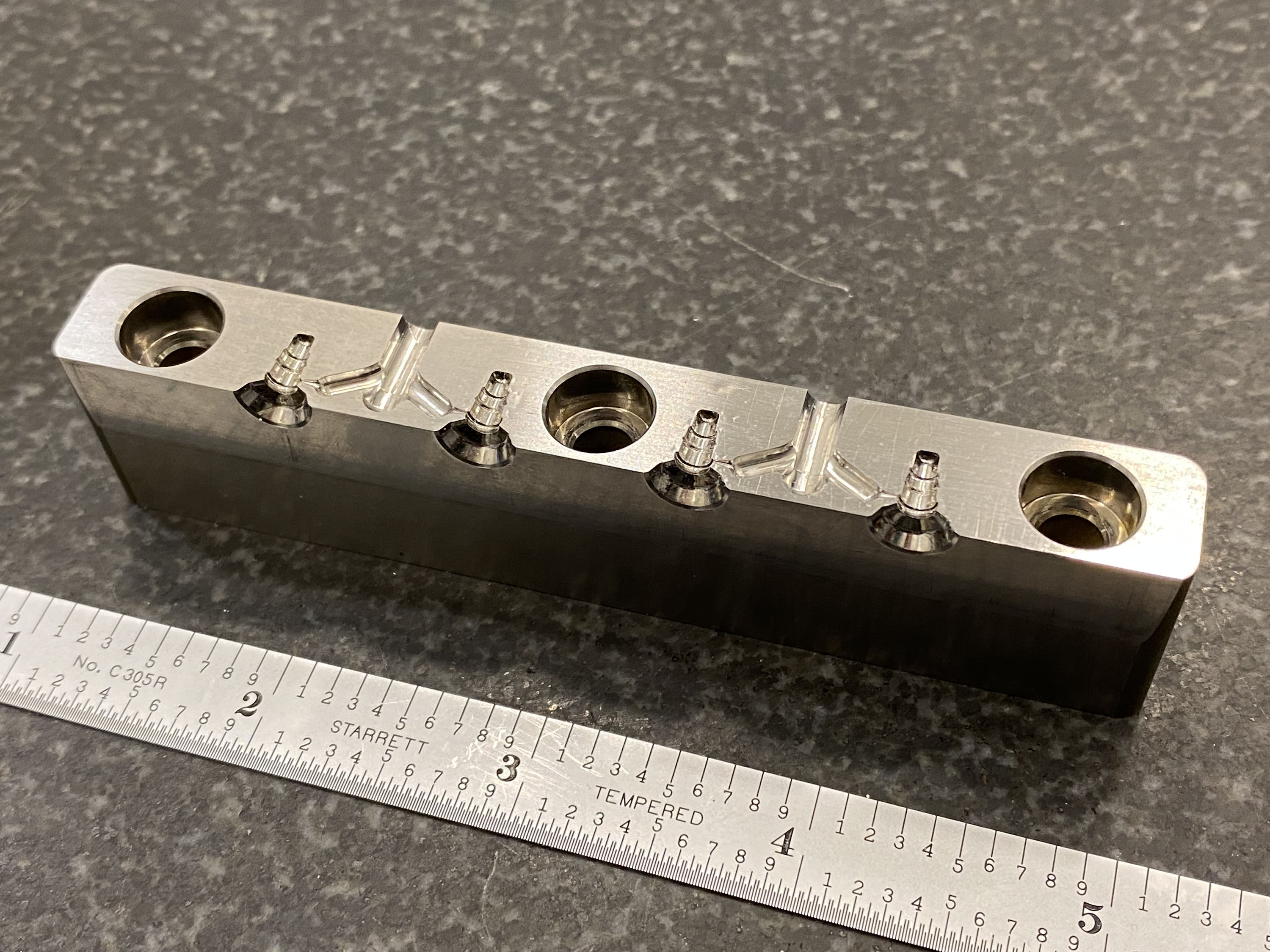 By bringing the mold-making side of the business in-house, AMT has been able to increase throughput, accuracy and achieve tighter tolerances while safeguarding its intellectual property.
"It's definitely opened up a lot of opportunities," Gwaltney said. "Our products are much better, our tolerances are better, and our tooling holds up better just because it starts off in a better place than it did before."
Part of why the YMC 430 has been successful is the thoughtful preventative maintenance measures and level of attention AMT instills in its work. "We're extremely careful with the YASDA, we don't beat it up by any stretch," Gwaltney said. "We use nothing but the top-of-the-line holders, work holding, and tools."
That was apparent to Methods' Chapel when he visited AMT as well. "David and his team take the utmost pride and care in their work," Chapel said. AMT keeps their shop and machines in such good condition, there's been no need to service or replace any component of the YMC 430.
The YMC 430 continues to impress AMT four years after installation. There's no need for accuracy compensation, and contrary to what he's heard about 5-axis machines, the YMC 430's capabilities are not just similar to adding a trunnion table to a three-axis machine.
"That machine is every bit as accurate as any trunnion machine I've seen," Gwaltney said.
Accuracy and precision are important, but there's more to buying a machine tool. Machine shop owners and managers are making a substantial investment – they're forming a connection with their machine tool supplier and need to trust their suppliers will show up and get the job done.
While Gwaltney considered a similar machine tool during his research phase, the people behind the machine didn't match up to Methods steadfast dedication to customer satisfaction.
"I think their machine was capable of it, but knowing Bill and knowing Methods I felt a little better going that direction," Gwaltney said. "If you're that close and you're talking YASDAs, it just didn't make any sense to go any other way."
Methods' pulled resources from its Detroit and Boston technical centers to ensure the machine installation and training went off without a hitch.
"We had a really good group of guys that came through and did the setup and training," Gwaltney said. "That really kind of set us off on the right foot, for sure."
Since setting off on that right foot in 2017, AMT has exploded into a full-blown marathon. The company occupies a 124,000-sq.-ft. facility and is poised for a 110,000-sq.-ft. expansion.
AMT plans to increase its production capacity with automation. The end goal, Gwaltney said, is to introduce another Yasda machine and place a robot in between the two. "I want the big brother of the YMC 430, the YMC 650," he said. "That's already laid out in the floor space of the new shop."
For more information, phone 978-443-5388 or visit www.methodsmachine.com.