Published
November 07, 2016 - 05:00am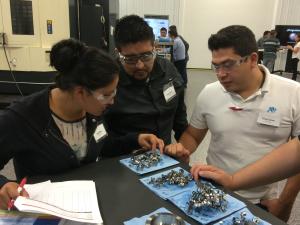 Allied Machine & Engineering offers a program of technical education seminars. Allied's highly trained and knowledgeable engineers focus the 3-day TES program on problem-solving. From informative classroom sessions to drilling demonstrations to actual hands-on experience, participants will learn everything they need to know about how Allied's products can help them meet their tooling challenges, according to the company. Participants are invited to bring their toughest applications and expect results.
Participants will learn technical details about Allied's products during the informative classroom sessions presented by members of Allied's application engineering team. Watch the tools run and observe results during live demos led by Allied's Engineering training technicians.
After setting the stage with information on Allied's tools, participants will gain hands-on experience by running the tools, picking the speeds and feeds, and witnessing the performance. Participants complete the training with a guided tour of Allied's manufacturing facilities to see Allied's tooling being manufactured.
While at the TES, Allied provides hotel accommodations, meals, advanced technical training and even an exclusive dinner and tour of the Pro Football Hall of Fame in Canton, Ohio.
Register here for remaining 2016 sessions and a full program for 2017.