Author
Craig Zoberis
Published
February 19, 2022 - 02:30pm
The saying goes, "The first step is always the hardest." This belief rings true for many CNC machine shop owners across the nation when it comes to innovation. Staying up to date with advancing technology in manufacturing can be intimidating, but refusing to do so can be detrimental to the future of the CNC machining industry.
Small and midsize manufacturers often hesitate to consider CNC automation because of the upfront costs. Undoubtedly, this hesitation is justified completely. It is hard to imagine the return on investment for robotic process automation. Luckily for machine shop owners, now they don't have to imagine it. Although exact calculations vary per company, ROI calculators have gained popularity for proving quick ROI for CNC automation processes in the manufacturing industry. For most companies, this means having a robotic investment pay off in as little as six months.
Recent market changes have contributed to the massively increased ROI that machine shops receive when they automate. These changes include increased labor costs, large variations in production demand, a lack of skilled machinists and, most recently, the effect of the coronavirus on the workforce. Without participating in advanced technology, shops run the risk of being outperformed by competitors in a global industry.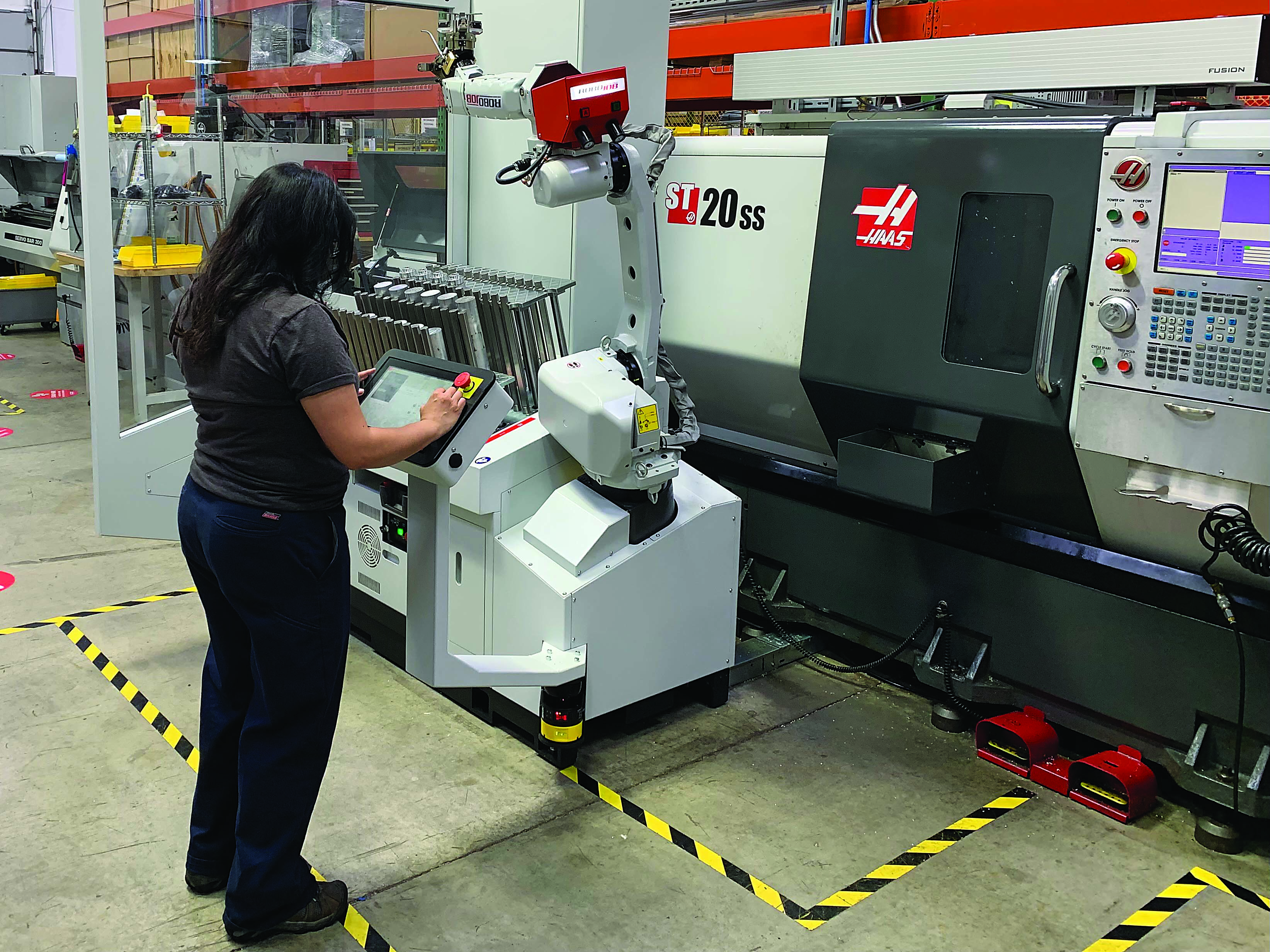 Studies show that ROI is guaranteed with robotic automation. Industry professionals can visualize their ROI through off-the-clock operations — that is, running CNC operations outside a rigid eight-hour work schedule. For example, take a standard high-mix, low-volume machine shop. With eight hours of production time per day for 250 days a year, machine output results in 2,000 hours of annual production. Now think about having just four more hours of production per day. The result is an extra thousand hours of yearly production. This huge increase in production hours is what awaits shops that choose to employ CNC automation. With this increased machine output, the estimated ROI for standard shops is just six months. Additionally, research shows that the gross margin for automated shops increases when accounting for the hourly machining rate, labor costs for an operator, CNC machine depreciation and tooling costs.
ROI from implementing robotics on a CNC shop floor can take many different forms. One way that this takes shape is through increased machine utilization. As previously discussed, the use of robots significantly boosts machine uptime by allowing for uninterrupted, high-quality production. Another way that manufacturers can visualize ROI is through increased quality in production. With correct programming and uniform instruction, robots enable consistent, proper production of precision-machined parts every time. This consistency saves money and time and results in increased lead time from customer confidence in your product.
Yes, the first step always will be the hardest. However, once machine shops begin their automation journeys, it becomes increasingly clear that robotic automation processes pay for themselves. 
---
To view a video of this robotic automation visit, cteplus.delivr.com/2cs3e
Related Glossary Terms
computer numerical control ( CNC)


computer numerical control ( CNC)

Microprocessor-based controller dedicated to a machine tool that permits the creation or modification of parts. Programmed numerical control activates the machine's servos and spindle drives and controls the various machining operations. See DNC, direct numerical control; NC, numerical control.

robotics


robotics

Discipline involving self-actuating and self-operating devices. Robots frequently imitate human capabilities, including the ability to manipulate physical objects while evaluating and reacting appropriately to various stimuli. See industrial robot; robot.